Welcome to MAG Land Rover Dublin in Columbus
Having proudly served the areas of Dublin, Columbus, New Albany, Westerville, Polaris, Lewis Center, Worthington, Bexley, Hilliard, Upper Arlington, Pickerington, Reynoldsburg, German Village to all of Ohio including Columbus, Cleveland, and Southern Ohio, for many decades now, MAG Land Rover Dublin in Columbus has really distinguished itself as one of the finest dealerships in the area.
We've received quite a few awards over the years, but the truth is, we're not in it for the accolades. Our only goal is to provide area drivers with the most rewarding automotive experiences possible (if the awards follow, then so be it).
When we say, "Affordable European Luxury Everyday" this is what we really mean.
Our Dealership
Discover Land Rover Dublin
At Land Rover Dublin, you can find just about anything you might need. We do new and used sales for Land Rover vehicles in a variety of models and configurations. We also handle servicing if you already own a Land Rover and it needs some work. You should consider us your one-stop shop when it comes to Land Rover and related needs, whether you are a new Columbus Land Rover customer or an returning Hilliard driver who has been with us for a while.
Outstanding Customer Service
Finding a new Land Rover is an incredibly exciting experience. And as you walk into it, it should be all about you! That's one fact that our staff always works to maintain: You are the top priority.
Our Commitment to Our Customers
We always put the customer first. Our respect for the customers of our many services is what guides our service and our interactions with everyone who stops by. We love Land Rover vehicles and we also love making sure Marysville and Marion drivers can enjoy them at a great price. That means being transparent about how much a vehicle will cost, giving you all of the relevant information about any vehicle you want, and ensuring that we match you to the vehicles that are closest to your specific needs and preferences in Delaware. Our skilled service center can set you up with the maintenance or parts you need to run your best.
We  have a very large staff here to ensure that you have the help you need every step of the way. Our sales representatives will help you find the right car, our financiers will help secure your loan, and our service technicians will keep everything in exceptional condition for you.
We're very careful to hire only the most attentive and dedicated car enthusiasts that can really relate to and invest themselves in your experience. This may be the reason why we have one of the top Customer Service Index (CSI) scores in all of Ohio.
A Wide Selection of Land Rover Models
As we've said, the scope of our dealership is pretty big. But we're well aware that size isn't everything. Why should you care about the number of cars we have on our lot if the prices aren't right?
However, that's simply not the case here. We've worked very hard to maintain an inventory of new, used, and certified pre-owned Land Rover models with some of the very best prices around.
You can check out this inventory today on our website. While you're there, you may also want to browse our current specials and incentives. With their help, you may be able to save a few extra bucks on your next purchase.
Reliable Land Rover Service
The Land Rover and Range Rover vehicles are fine pieces of machinery, no matter which model you've chosen. But to keep them in tip-top shape, you're going to have to show them plenty of care by way of regular maintenance.
This is where our service technicians come in. They understand Land Rover / Range Rover vehicles like the backs of their hands. Regardless of how big or small the job may be, they shouldn't have any problem taking care of things for you.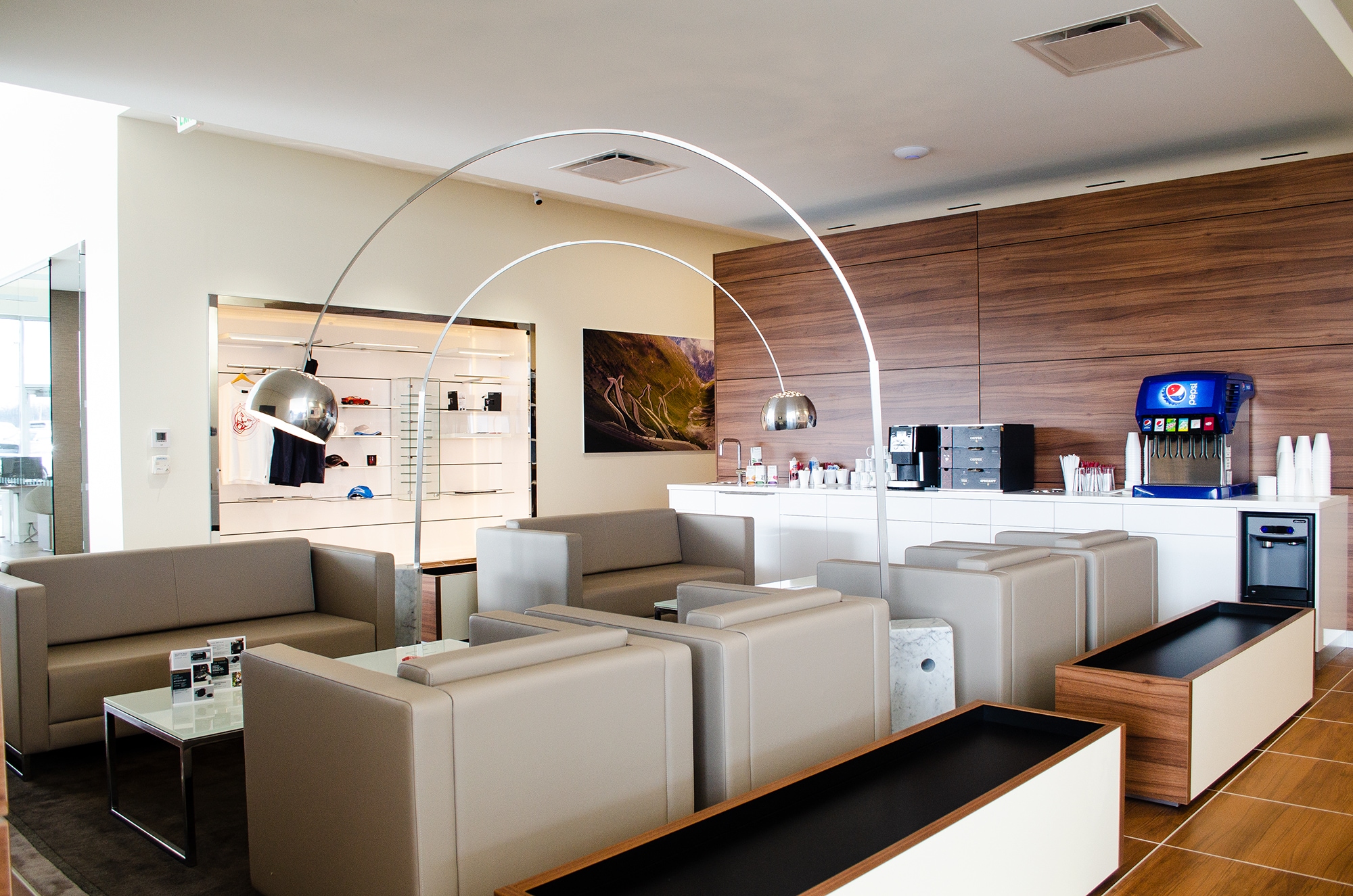 Come Visit Our Brand New Land Rover Facility in Columbus, OH!
Feel free to come by anytime. We are ready to help you with a test drive of any vehicle that might catch your eye, and our friendly financing staff looks forward to answering any questions that you might have about our inventory and our selection. We are always happy to help people learn more about Land Rovers, so please don't hesitate to see what we have to offer. We can take care of sales, financing, servicing, and anything else that you might need right here at the dealership. We look forward to seeing you whenever you decide to come by and see us!
You're going to have to come see us in person! Afterwards, we're sure you'll be even more eager to start on the car buying journey. If the time has come to trade up to a vehicle that's just a bit more luxurious visit us at MAG Land Rover Dublin in Columbus Ohio today!