MAG Land Rover's Range Rover Class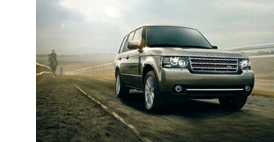 Land Rover Range Rover | Columbus, Ohio
For the sophisticated driver, Land Rover's Range Rover is a five-passenger luxury SUV that still defies expectations. Its Oxford leather seats, heated steering wheel, and hard drive navigation system with a seven inch touchscreen are just some of the highlights on a long list of high quality features in a new Range Rover.

Land Rover Range Rover Sport | Columbus, Ohio

The Land Rover Range Rover Sport takes the Range Rover line into high-performance territory. With a choice of a 4.4 liter V8 that pushes 300 horsepower or the Supercharged 4.2 liter V8 that extends a horsepower of 390, you will definitely lead the pack whether it be in style or just on the way home.
MAG Land Rover Class
Land Rover LR2 | Columbus, Ohio
The Land Rover LR2 is the compact luxury crossover that is as easy to maneuver in off-road situations as it is in an urban setting. Standard features such as Terrain Response, Hill Descent Control, and Dynamic Stability Control make the LR2 as safe as it is impressive in every trip you take.
Land Rover LR4 | Columbus, Ohio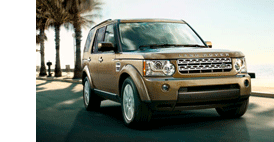 If you're one of those people who value off-road capability as much as a spacious interior, the Land Rover LR4 is the perfect mid-size SUV for you. You won't find another SUV in its class with the combination of an abundant cargo area, a powerful engine, and advanced off-road dynamics in a more affordable package.