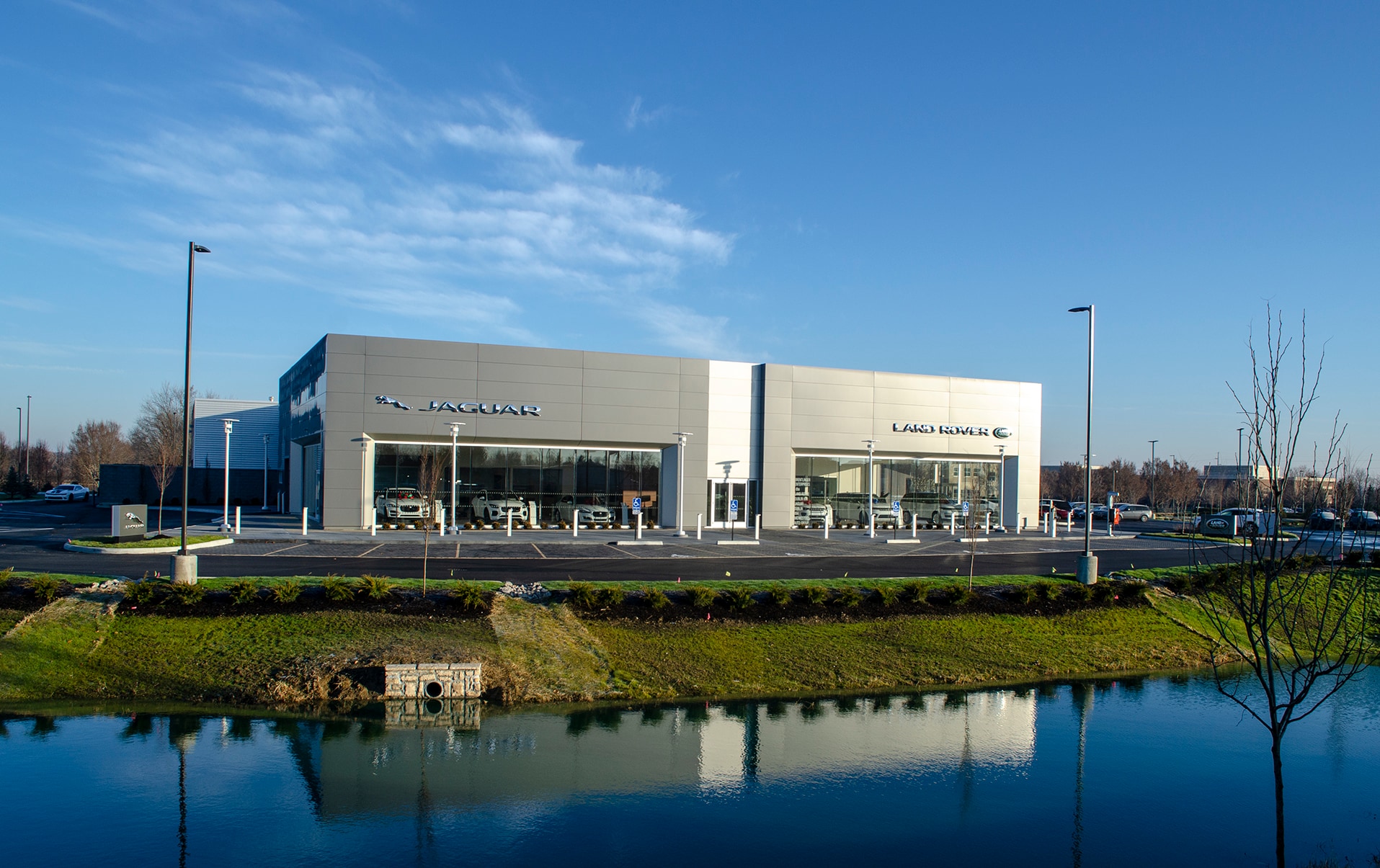 NOW OPEN!
Midwestern Auto Group has opened a brand new
Land Rover and Jaguar building in Dublin.
DUBLIN, Ohio --Midwestern Auto Group (MAG) is pleased to announce their newest addition to the already largest group of European Brands: a brand-new facility for Land Rover Dublin and Jaguar Dublin and is now open for business..
MAG has been home to Land Rover for over 30 years and acquired Jaguar in 2016. The new addition to the Dublin campus houses approximately 32,450 square feet of sales and service space under one roof. The Land Rover and Jaguar luxury brands will have separate showrooms, individual service areas, and 14 service bays. 
Land Rover Dublin employs two Master Certified Sales Guides who go above and beyond the expectation of the car-buying process. With every new Land Rover purchase, a personalized tour is delivered by an Encore Specialist. MAG is also no stranger to excellence in the service department. Land Rover Dublin employs a Master Certified Technician with over 20 years of experience and a two-time Top 5% Master Certified Service Advisor.
As a Jaguar certified dealership, MAG is dedicated to the brand and committed to their clients. Jaguar Dublin has two Master Certified Sales Consultants, a Bronze level Jaguar Encore Specialist, a Master Certified Technician, and a Foundation Certified Service Advisor. The new showroom is the latest step to make MAG Central Ohio's Jaguar destination. Additional plans include expansion of staff to continue offering the best service possible.
The old building will be demolished to allow for future growth on the Dublin campus. The new Land Rover/Jaguar building will be located at 5775 Venture Dr, neighboring the present MAG BMW of Dublin and MAG MINI of Dublin building.
For more information about MAG, please call 614-889-2571.