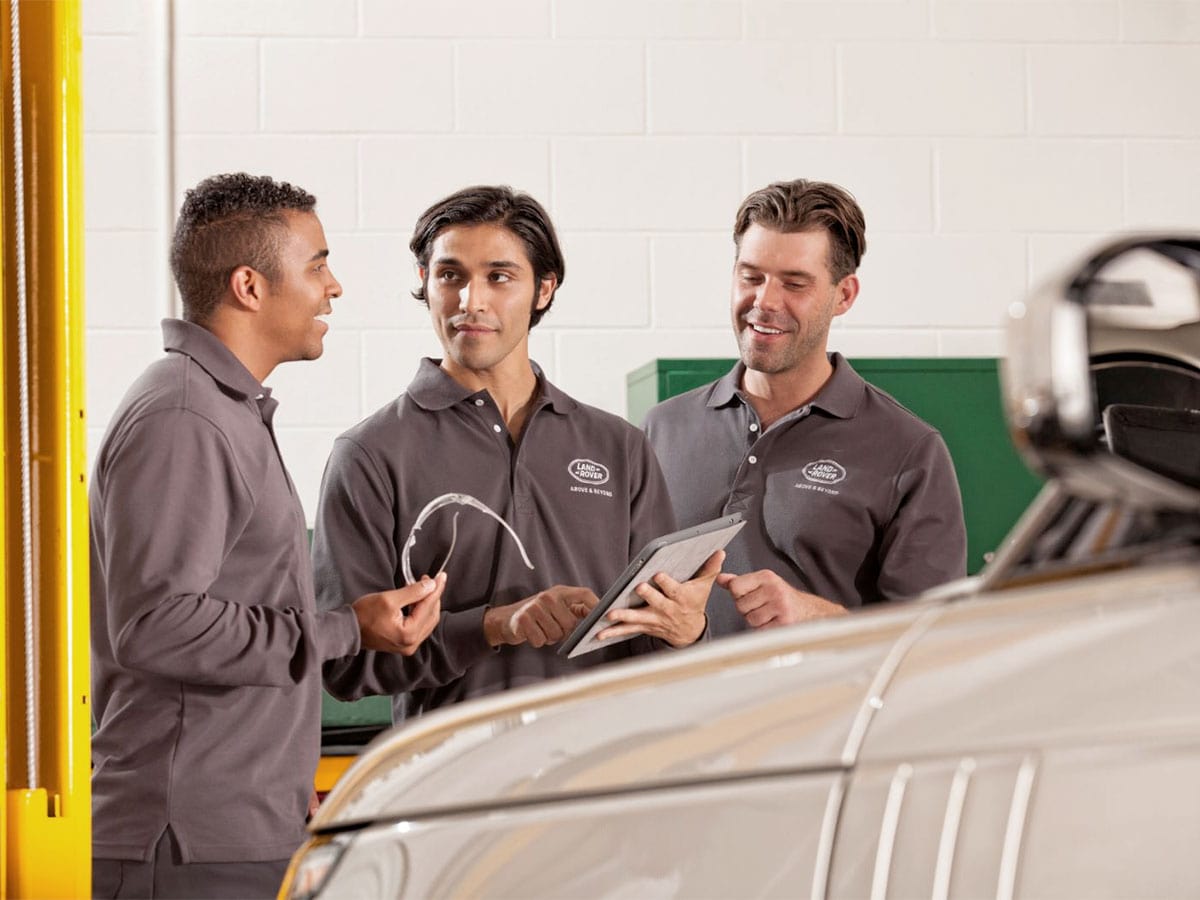 Cabin Air Filter Service Ensures Good Air
Your vehicle needs good clean air going to the cabin to make the air conditioning and ventilation systems work correctly. The cabin air filter ensures those systems get fresh air so that you can drive in comfort without concern for odors or poorly functioning heating, ventilation, or air conditioning systems. Cold winters, hot summers, and generally high humidity throughout the year put your car's cabin air filter through a lot of bad weather. A lot of car owners overlook the cabin air filter, but our mechanics at MAG Land Rover Dublin can give them a quick inspection, service, and replacement as needed.
What Cabin Air Filter Service Does
We remove the old cabin air filter and clean the entire system to ensure you are getting clean and unhindered airflow. That includes the vents and passageways through which the cabin air travels. We make sure they are not filthy with dust, hiding mold, or contaminated with mildew, which is a surprisingly common problem in the Midwest. All that rain, snow, and varying weather throughout the year put a lot of moisture in the air that can get trapped inside your vents and heating and air conditioning systems. If you ever smell foul odors while driving, your vents are likely due to something being there that should not. We install a new cabin air filter and sanitize the system to provide excellent service.
Why You Should Do It
A clean cabin air filter helps to ensure your heating, ventilation, and air conditioning systems all work their best. If you have a bad cabin air filter, you wind up with impeded airflow, reduced heating and air conditioning effectiveness, and potentially harmful odors. If you or your passengers have respiratory problems, a bad cabin air filter could lead to additional issues. You need the cleanest air going into and out of your vents and air passageways to make your car passenger-friendly for long rides and daily drives.