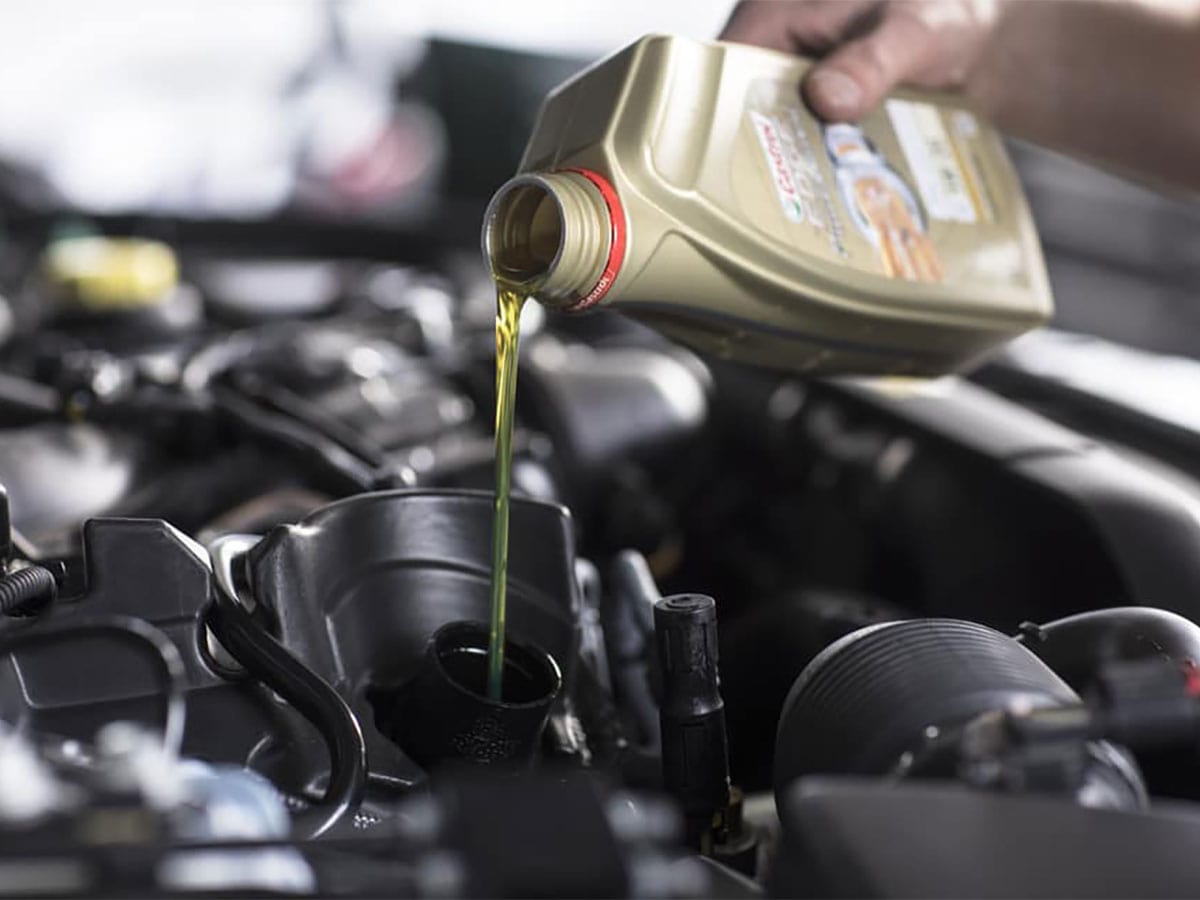 Land Rover Conventional Oil Change
We provide conventional oil change service at MAG Land Rover Dublin explicitly designed for Land Rover models including the Defender, Discovery, and Rover. Our conventional oil change is a quality service perfect for meeting the routine oil change needs of any Land Rover in greater Columbus. Beyond oil change service quality, we create value for our customers and increase their satisfaction with regular oil change specials and online service scheduling available.
  Service Specials
  Schedule Service
Conventional Oil 101
This engine oil has been the standard recommendation for newer vehicles with little mileage since the beginning of the auto industry. It is made out of crude petroleum through chemical refinement processes and contains a significant percentage of additives that improve its viscosity and resistance of thermal breakdown. Conventional oil generally needs changed every 3,000 miles.
Routine Engine Maintenance & Conventional Oil Changes
We don't have to spend much time reminding our customers that their Land Rover's engine requires some routine maintenance to keep it running at its best. With just a little routine oil change maintenance, our customers can get the most out of their engine through optimal lubrication, smoother firing, quieter power production, maximum fuel efficiency, and extended engine life. To realize these awesome benefits, we invite you to get your next conventional oil change with us at MAG Land Rover Dublin.
Land Rover's Conventional Oil Change Intervals
The oil change maintenance schedule for each Land Rover model was formulated after extensive research that tested the recommended oil's performance inside specific engines. If your Land Rover requires conventional engine oil, that recommendation is backed by an impressive degree of engineering that has tested and verified the mileage by which the engine oil begins losing integrity. 
Most Land Rover models whose engines run on conventional oil have an oil change interval approximately every 5,000 miles. We tell our customers to always follow the recommended interval due to the recommendation being sponsored by such an impressive degree of engineering and research validation.
Certified Land Rover Services
Service boasts a certified technician that is a Land Rover oil change specialist with hands-on experience providing oil changes for your Land Rover model, including semi and full synthetic. The expert technician will remove the old oil filter as the broken-down oil from the engine drains out. After an inspection proves that the engine is free of oil leaks, the certified technician installs genuine OEM conventional engine oil and the oil filter to specifications.